Trekking in Nepal for the first time? Here are 6 foods for thoughts!
Trekking in Nepal is an awesome adventure. The magnificent snow-covered peaks make  Nepal the best destination for adventure and trekking.
Is this your first attempt to trek in Nepal? If yes, no worries.
Nepal offers a variety of treks serving the needs of adventurers from a beginner to a professional trekker.
If you are ready for the adventure of walking in the beautiful terrains, you are welcome to Nepal. To enjoy trekking in Nepal you need to have an open mind to different cultures and people en route.
If you are planning to fulfill your dream of trekking in Nepal, go through these tips. They will help you prepare for the very first trek in Nepal.
1. Start off easy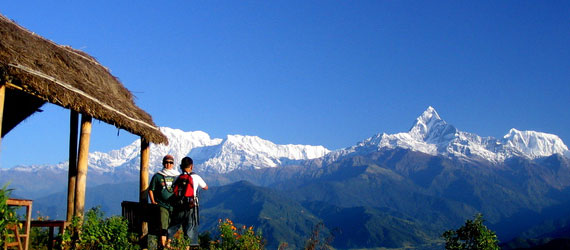 It may sound exotic to do days long trek in the foothill of Nepal. But if this is your first time tackling the Nepalese hills, then it's best to start off easy. It is great to do some short, low altitude treks.
You need to prepare your body for changing heights and distances. Then you can go conquering the more challenging longer trekking routes.
The easy treks will familiarize you with uphill and downhill of the Nepali hills. Don't feel that you will miss a lot by choosing the easier treks. Because even the easy treks in Nepal have a lot more to offer you. They are full of beautiful landscape, farmland, and spectacular mountain vista to entice you.
Planning trip to Nepal and need help?
2. Use a trekking agency or go independent?
It is good to have a support of a reliable trekking agency. Trekking agency will be of great help if you are trekking for the first time.
They will arrange everything for you and help you adjust to this new country. It provides a support team of porters and good English speaking guides to assist you with the trekking.
A good guide will not only be your new friend in a foreign land but will also ease logistics during the trek. S/He will help you have an insightful adventure.
They take you to the lesser known and seldom visited areas. Also, give you information that your guidebook may have missed.
Having a reliable trekking agency helps you plan your first trekking trip in Nepal. Also, help to make it the most special.
3. Luxuries of the cities are out of your reach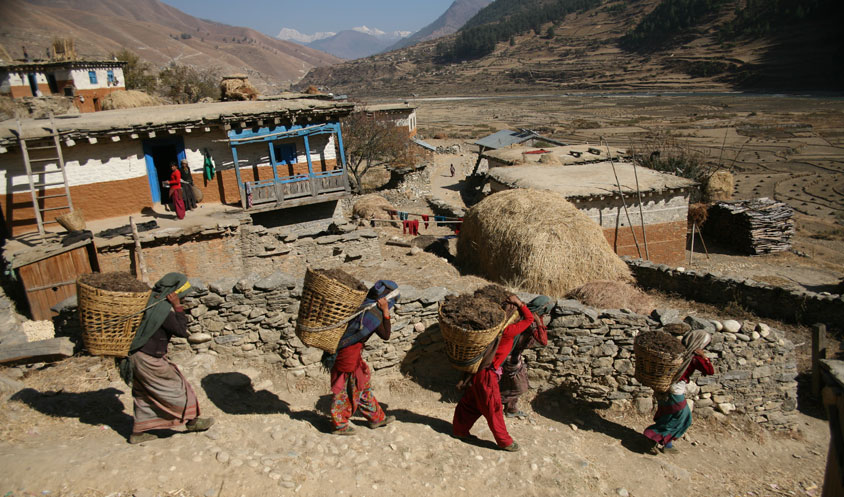 Your physical and mental preparation is a must while trekking. Alongside, you need to prepare for the seclusion from the worldly luxuries.
Although the accommodation in the cities are quite good and offer standard quality services, the same is not the case for the lodges in the villages. The tea houses and the lodges of the villages are simple.
They have the least facilities compared to the western standard. They prepare and serve the food in the local manners. Professional chef and the menu are almost scarce in most of the trek routes.
Eastern squat toilets are very common as you travel away from the main cities. It is good to carry your own sleeping bags, even in the tea house trekking.
Morning and the evenings can be very cold in the mountains. So, prepare yourself well with warm layered clothing. Do not expect to take shower every day as warm water may not be available in the remote village lodges. The food gets expensive as you move to more remote and higher altitude.
Do not let these difficulties discourage you to enjoy this wonderful experience. Have a positive attitude and take these challenges as an adventure. You will definitely enjoy more once you start ignoring these little discomforts. And relish the hospitality of the simple villagers in the beautiful atmosphere.
4. Listen to your body
Few of us can walk in the mountains for days in a row. Regardless of the physical fitness, age and sex, you will have a risk of Acute Mountain Sickness (AMS) . Especially, while traveling to a higher altitude.
Learn about Altitude sickness and preventions if you are traveling over 2500 meters. Watch out for the symptoms of the AMS and treat it promptly.
It is very important to realize that this is your vacation, and you are here to enjoy it. Forget the days when you had to run to catch the train and don't treat the trek like a race.
Take slow steps and listen to your body. It is okay to sit and relax as much as your body asks you to. Enjoy the beautiful scenery around you and walk in your pace.
5. Don't buy, rent!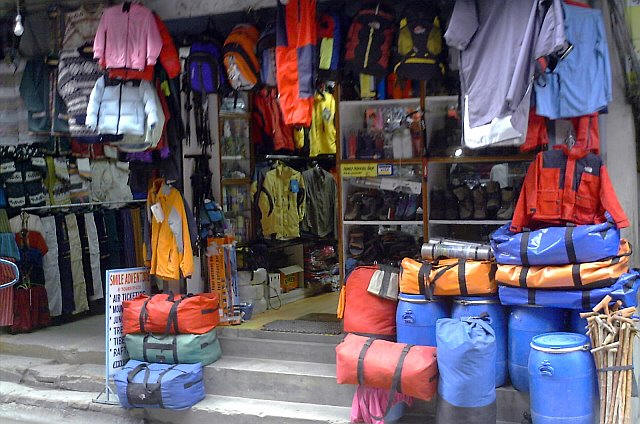 If you are not a regular hiker and do not have all your hiking gears, rent them. There is an option to rent some of your gears in the main cities.
Renting allows you to return items that you may never use again after the trek is over. The renting option will help you save lots of money.
6. Other helpful trekking hacks
Bring plenty of passport sized photos for your visa and trekking permits.
Remember to trek in a comfortable but broken boot for a week or two.
Dress acceptable in the villages to avoid offending the local culture and customs.
Learn few Nepali words to quickly connect with locals.
Wake up early to view sunrise, because no one does a sunrise right like Nepal.
Bring extra memory cards and batteries for your camera. Charging points are very rare in the mountains and you do not want to miss out the photogenic mountains.
The mountains are usually a Wi-Fi free zone where communication with family and friends back home may be hindered. Get a cell phone and a Nepali connection to it. It may be hard to get network signal in the remote areas. But when you get the signal, you will be glad that you have your cell phone with you.
Don't forget your medical kit with all the necessity medical supplies.
Are you confused what to take and what not to take for trekking ? Here is the list of things to pack for trekking in Nepal
Conclusion
If you follow these general tips, you will have much east time trekking. By following these suggestions, you will be able to have a fun, adventurous and memorable trekking experience in Nepal.
Planning trip to Nepal and need help?