The beautiful country of Nepal has so much to offer from beautiful mountain to extremely rich culture. The colorful prayer flags, dramatic landscape, serene nature and friendly people, it is hard not to fall in love with the country.
If you are searching out gifts for friends and souvenirs for yourself, try to find just a small piece of your beloved Nepal to bring back home. The tourist areas of the country are packed with stores and stalls selling just about anything. They are loads of options about what to buy and where to buy.
If you are still confused about what you should buy while you are in Nepal, here are some of the most famous things to buy in Nepal for souvenirs.
1. Thangka Paintings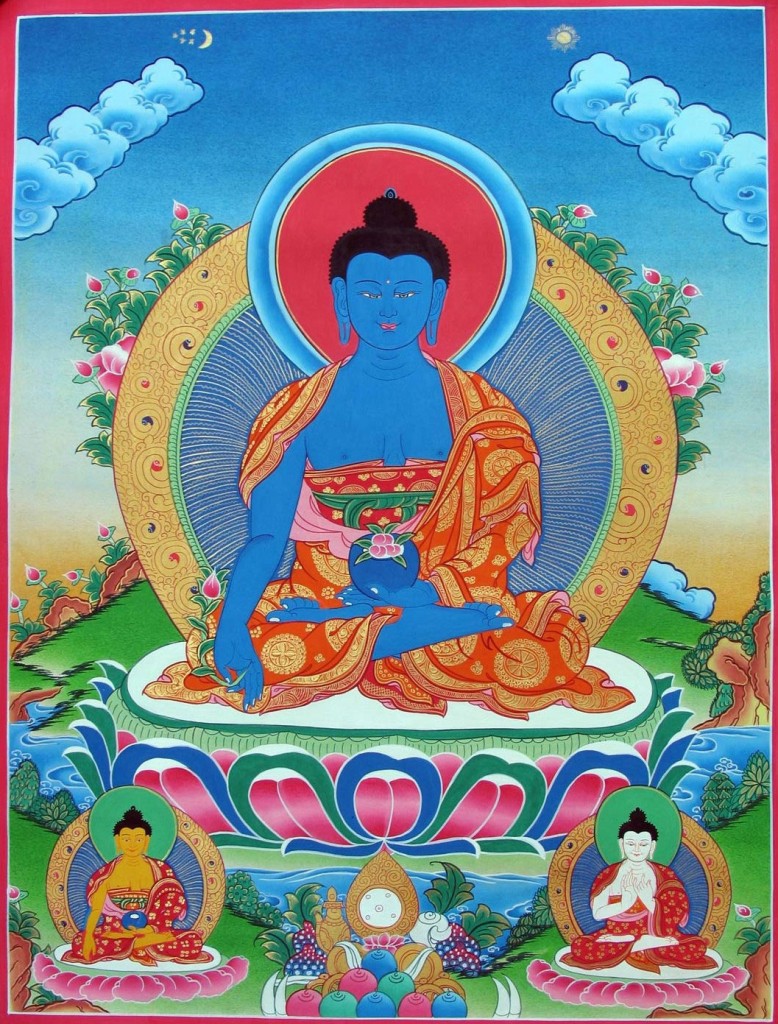 With a dominant Hindu and Buddhist population, some of the best souvenirs from Nepal have a religious significance and meaning, reflecting the faith and culture of the people.
A Thangka is a painting on cotton or silk applique, usually depicting a Buddhist deity, scene or mandala.
The Thangka is not a flat art like an oil painting or acrylic painting but consists of a picture panel which is painted or embroidered over which a textile is mounted and then cover with silk.
Planning trip to Nepal and need help?
2. Singing Bowls
Singing Bowl may be one of the nicest things to take from the country.
These bowls made of metal makes soothing sound when the rim is rubbed in a circular motion by a small wooden stick. Aside from the soothing sound, the vibration created by the bowl is said to be great for creating the ambience for meditation and have healing qualities.
The singing bowl comes in various sizes but basically there are two types of singing bowl; machine-made and hand-made. The handmade bowls are expensive and scare with a plain brass colour. The machine-made bowls are perfectly symmetrical, highly decorated and costs less compared to the hand-made one.
3. Pashmina
Fabrics make portable and appreciated gifts, especially if it is pashmina. Pashmina is the name given to cashmere in Asia.
There are also several different types of quality pashmina available in Nepal and the price varies accordingly. These warm and colorful Pashmina shawls comes with embroidery. The most famous souvenir of pashmina is definitely shawls and scarfs.
Beware of the Chinese copy of these shawls.
4. Rice Paper items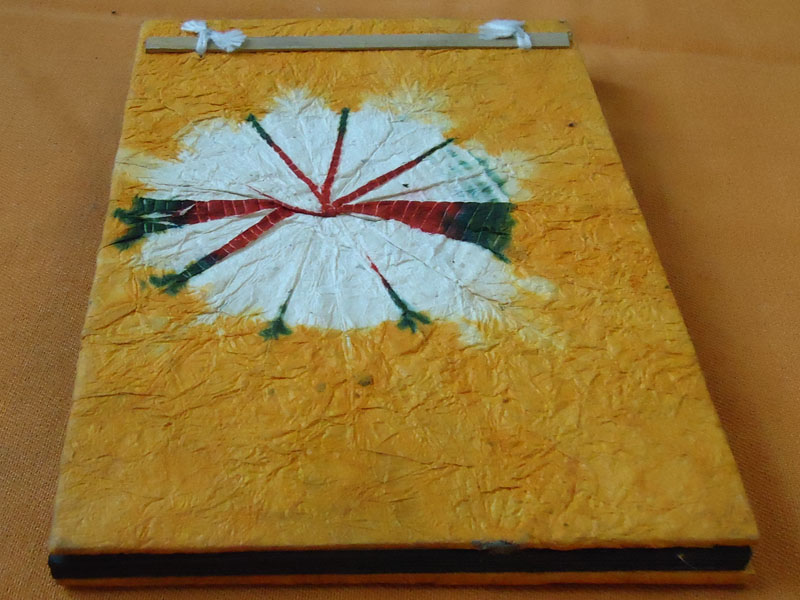 Rice paper is made a handmade paper from rice husks. These papers are more often used as a base of a painting or a manuscript.
Nowadays a wide variety of items are produced from the rice paper. Rice paper journals, diaries, calendars lamps shades and photo frames may be a great souvenir to take back home.
5. Khukuri
Khukuri is touted as the world's most popular knife and it is known for its unique slashing edge. The traditional knife was used in the wars dating back to 1800s.
These Khukuris are high quality and handcrafted right in Nepal, so they make an excellent souvenir, particularly for collectors.
The Khukuri is a great memorable souvenir but it can be difficult to transport.
So do know about the size limits of the Khukuri that can be easily transported.
6. Handicrafts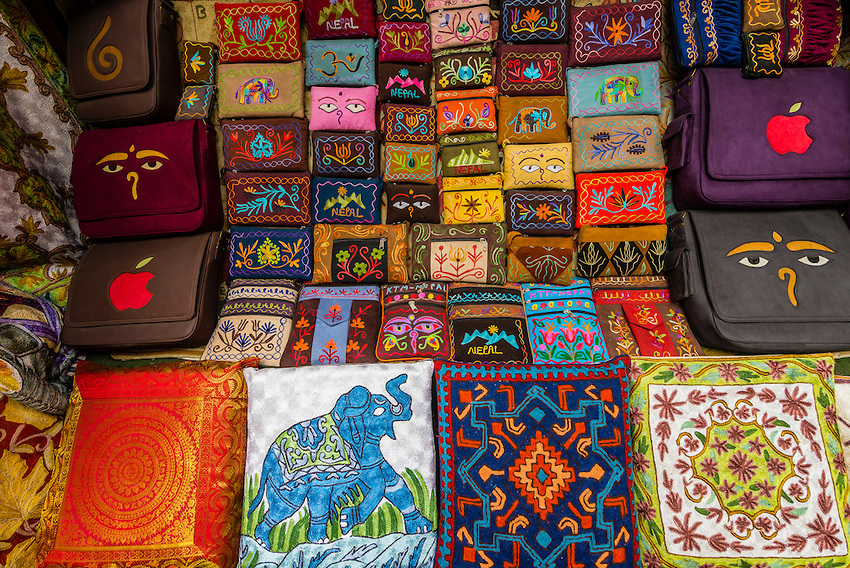 Nepalese handicraft is unique and one of its kind. The handicraft items like prayer wheels, traditional masks, puppets, intricately carved wooden sculptures and pottery items are some of the most famous handicrafts sold in Nepal.
Truly evocative of the place, the vividly painted masks of local gods are available in various sizes. The wooden carvings, wood boxes and vases are a great option too.
Beware of the people trying sell an items as an antique. The real antiques are hard to come by and are not allowed to leave Nepal without certification from the government.
7. Statues and masks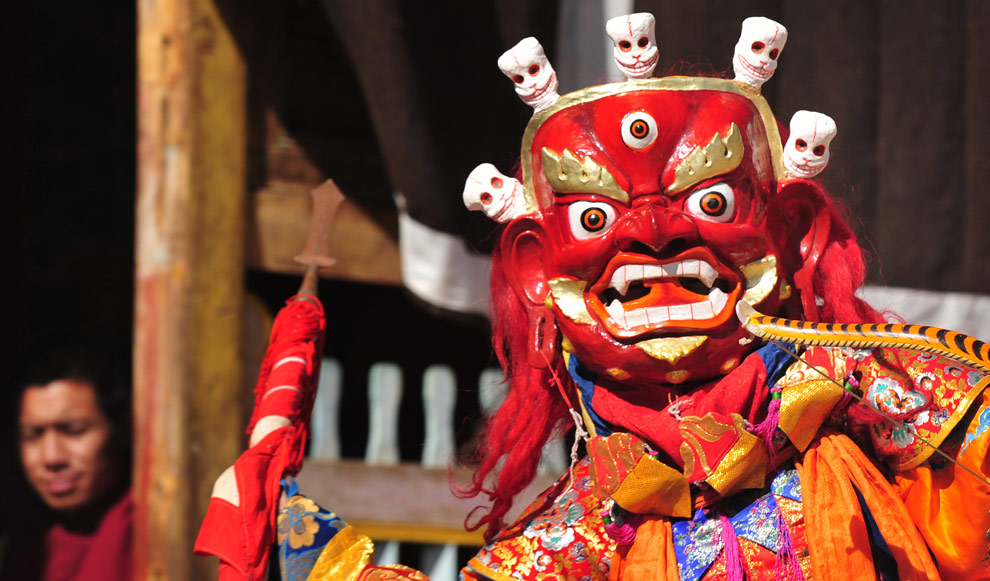 The art and craft of Nepal is unique to the country. The beautiful cities of Kathmandu offers variety of local gods and other famous Hindu and Buddhist gods statues.
The shops also offers wide variety of mask of various mythical creature. Some of these types of masks are actually worn during special traditional dances like Lakhe dance.
This may be a perfect thing to take if you love some nice piece of arts with a unique blend of wildness.
8. Jewellery and arts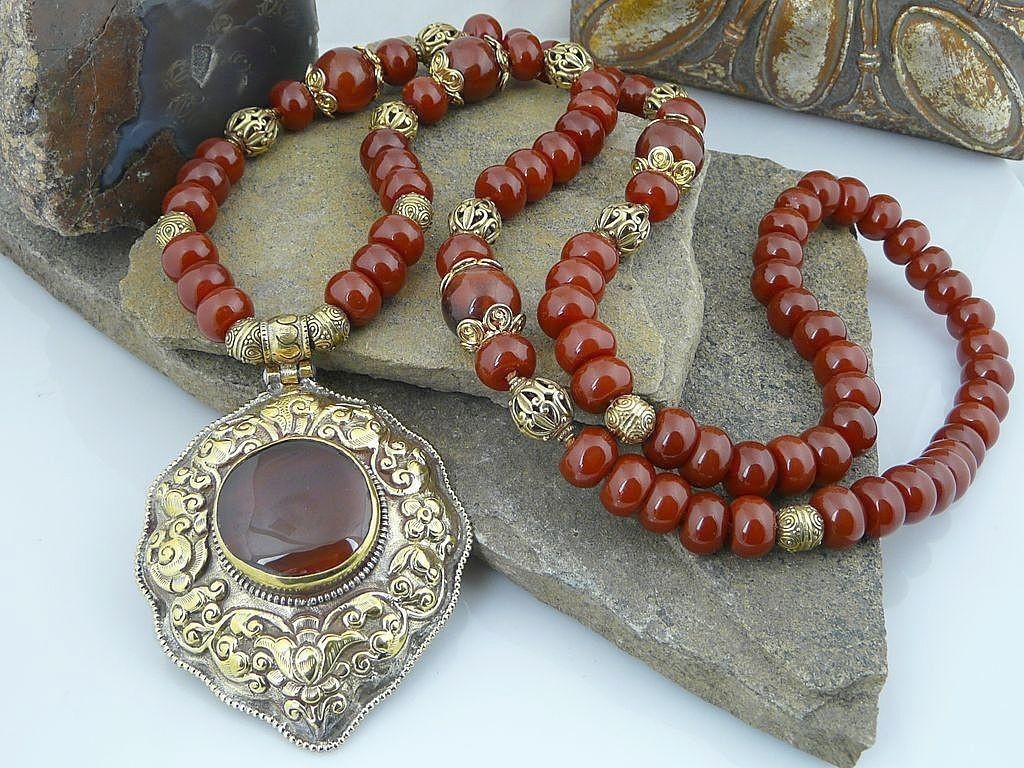 Kathmandu is known for its great silver and gold based jewellery and arts. Many of the traditional Newari designed utensils are made in silver and make a very beautiful souvenir for you to take back home.
You can also buy variety of local beads to prepare your own necklace.
Do watch out for Chinese imports of expensive looking but near worthless jewellery.
9. Tea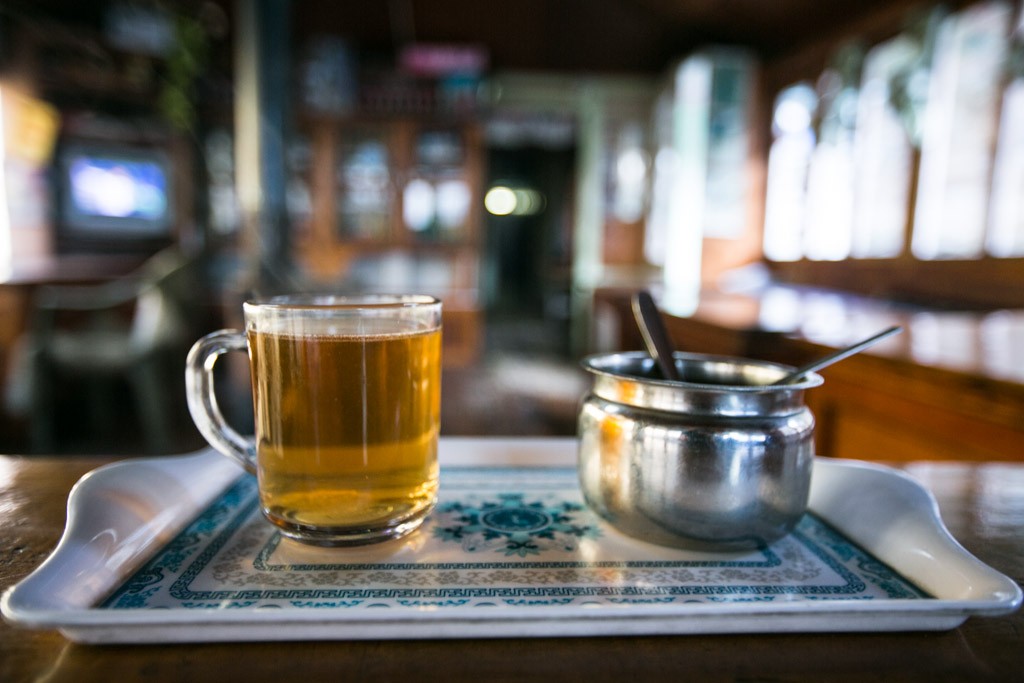 Nepal is one of the place to buy teas.
If your stay in Nepal has made you addicted to sweet Nepali tea or Chiya, then it is time for you to pack some back home.
The best ways to bring home a little taste of Nepal is to purchase some of the local tea. The hills of Nepal and the climate is perfect for tea bushes and other herbs to flourish.
Delicious Nepali tea has many health benefits and is very good for the health too. You can find huge variety of teas with different price range in nice teas shops.
10. Spices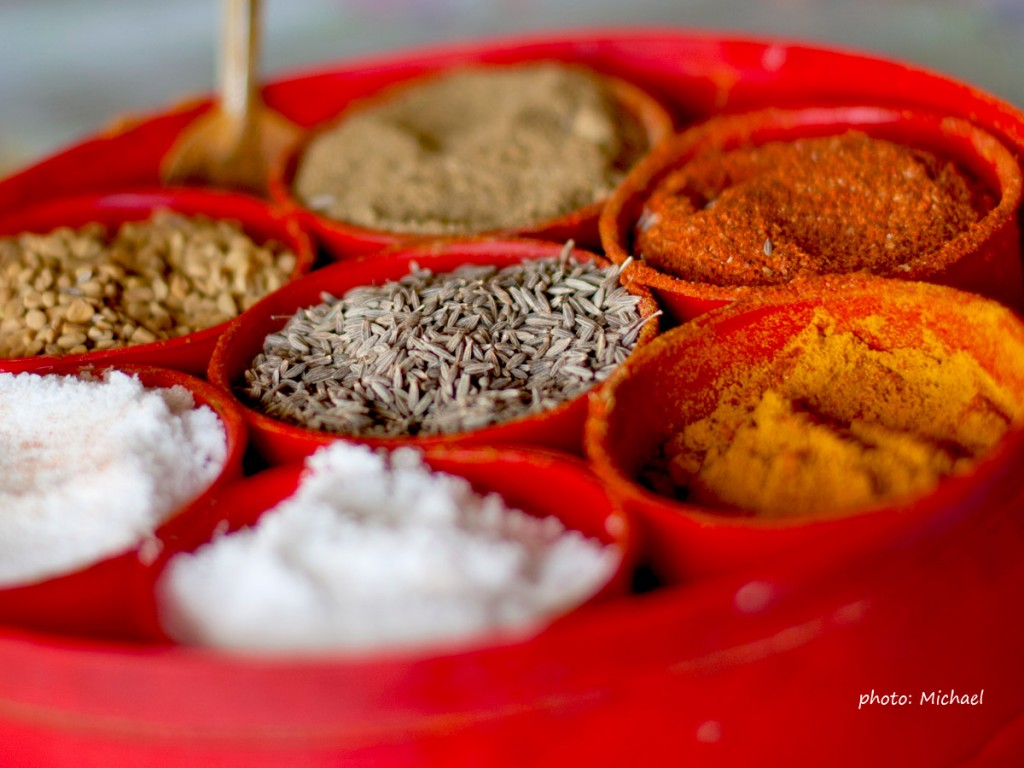 The Himalayan country of Nepal is famous for its unique spices and its rare herbs. The fragrance of these distinctive herbs can be felt in every Nepalese kitchen.
Nepal is a great place to get some nice Himalayan spices. The bazaars in Nepal is filled with multiple spices, some of which is unique to the country.
You can also try out some of the famous Ayurvedic medicines (with consultation) or cosmetic items made in Nepal.
Conclusion 
Please note that bargaining is normal in Nepal. So prepared to enter into a bit of haggling while negotiating price with the seller.
If you are thinking of buying something expensive, it good to ask around in couple of shops and previous buyers about the price. Hope you have a great time shopping in Nepal
Have you ever shopped in Nepal? Have we missed some of your favorite's things in the list above? Please share your experience in the comment below. We would love to hear about your experience while shopping in Nepal.

Planning trip to Nepal and need help?
Summary
Reviewer
Review Date
Reviewed Item
Things to buy in Nepal for Souvenir
Author Rating